Spiritual Medium & Spiritual Healer
Expertise
Tarot, Clairvoyance, Angels, Healing, Mediumship, Psychic Classes, Psychic Parties
Topics
Love, Career, Family, Loved Ones, Spiritual
Availability
Online or in person
Location
Lifford, Donegal, Ireland
Special Deals
Tarot Wednesdays - 30 Minutes €35.00 - Book Now
Psychic Nights - €20.00 per person for June - Enquire
Jason offers an incredible unique spiritual experience that helps you find solace, assurance and a sense of connection.  Your own personal spirit team will connect with you through Jason and help you find the answers that suit your spirit best. He combines his natural psychic senses with Angel Oracle Cards to guide you. His messages leave his clients feeling confident, restored and peaceful.
If your wondering will you have find true happiness, a reading with Jason can help illuminate your path.
His natural Healing abilities also create a safe space for healing of your soul to occur, which allows deeper lasting. transformation.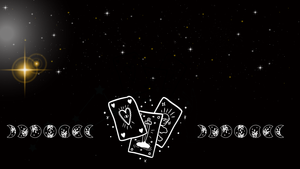 Join The Supporters Group For Daily Interactions
Jason Joins Dawn As A Guest On Angels On Air