Book a Reading or Healing with Dawn
Online appointments are perfect if you prefer not to have to travel. They are held in Zoom, which is a free to use app.
Visit Dawn's online diaries where you can choose a date, time and the service you would like. 
Spiritual Medium & Spiritual Healer
Dawn leads her clients on a spiritual journey, of discovering the answers that lie within their own being. She attunes to energies easily and channels the deepest wisdom from the heavenly realms. She is a seer and Clairvoyant Trance Medium, who connects deeply to Spirit.
She brings forward messages of hope from the Angels, to shed light on your past, present and future. Her practical approach, grounds your energy, while you prepare to make the best possible decisions they can, based on guidance presented. As a medium she also shares the love of family members in the spirit world.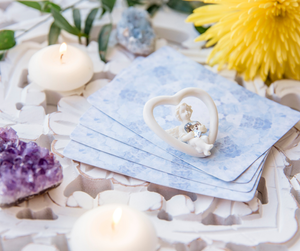 What's Available
Psychic readings allow me to connect in with your life, while focusing on past, present and future events. I use my own natural senses combined with Oracle & Tarot Cards to guide you through your session. 
Are you intuitive? Have you an interest in Mediumship or Healing? These readings are conducted by Dawn and explore your Soul's Journey. I may work with my guides in Trance States to help gather a deeper picture of your path.