Visit Our Karishma Healing Clinic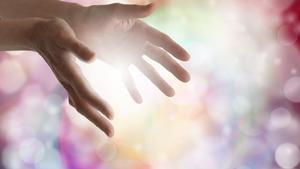 We provide a collective healing process, where whatever is within your highest good, arises for healing first. It can emerge in various layers and we recommend a minimum of four sessions for more conclusive results.
How Healing Works
Within a treatment you remain fully clothed. You usually lie down on our healing bed, but you can sit if you prefer.  We will direct healing energy into you, and it will work with your body and energy body known as the aura.  From there you are unconsciously in charge of where the energy goes.  Our Copper Pyramid is used to amplify the healing energies created within it. Its been known to aid in many types of physical conditions. It's also a great aid in building the strength of the immune system.
Healing is a personal experience and we treat each person individually, assessing their mind, body and spiritual needs. At the beginning of your healing journey with us, we use intuitive forensics to assess what is causing  challenges for you and how this maybe related to your emotional state. Through the intuitive awareness imparted to us, we make adjustments within your spiritual and physical bodies.  We use the latest technology to assess your brain activity and receptivity to the healing.
Healing naturally raises the vibration of your own energy field, which aids in the full participation of your spirit.
Benefits of Healing
A sense of calmness
 A sense of belonging
Reduced physical & emotional symptoms
Improved sleep
Increased motivation
Improved energy levels
Resolved traumas
Balanced thinking
Improved problem solving
What can our Healing treat?
Anxiety & Depression
Sleep disorders
PTSD
Addictions
Bereavement
Stress
Arthritis 
 Fibromyalgia 
Tinnitus  
Autism 
Lupus 
And other physical challenges
Make An Appointment
Book A Karishma Healing Session
€100.00 First Session Including Forensic Assessment
Follow up sessions are €70.00