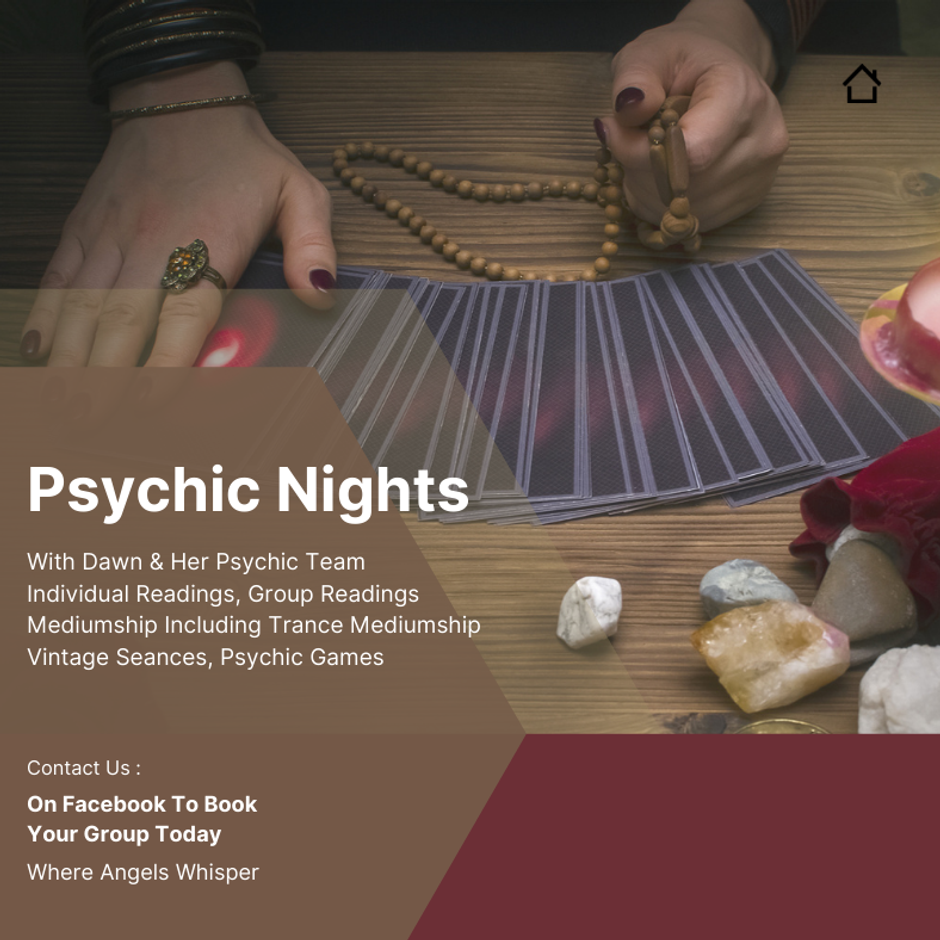 Would You Like To Hold A Psychic Night?
Gather Your Friends & Family & We Will Come To You
Dawn and her team of Psychics are available to bring a little bit of sparkle and magic into your lives. Her carefully planned evenings are designed to uplift and support you. You can choose from a range of nights, to suit your guests needs.
Ranging from €25.00 per person,  she brings an evening of insights, heavenly messages and psychic games for you to engage with.